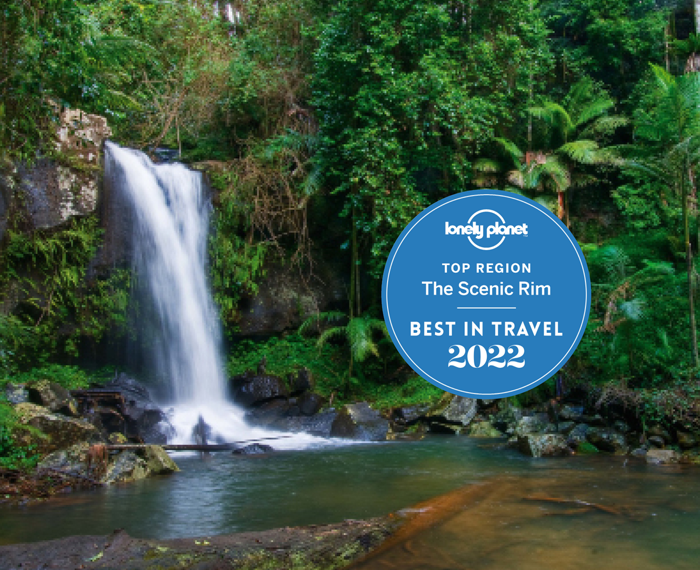 Global travel authority Lonely Planet has today announced their Best in Travel 2022, three lists encompassing the world's hottest countries, cities and regions, and have included the Scenic Rim as number eight in the top regions to visit in 2022.
Mayor Greg Christensen said he's proud to share this award with everyone who has ever called the Scenic Rim home, whether it's been for a weekend or a lifetime.
"We've been recognised for reasons that matter most — our unique experiences, spectacular landscapes, award-winning produce, commitment to low-impact and sustainable travel, and authentic customer service."
"While the official title is Best in Travel, this award isn't only for our tourism industry. Lonely Planet also highlighted the authenticity and warmth of our local community in welcoming visitors with open arms as a defining characteristic of our region.
Read more about what's on in our Scenic Rim https://www.destinationscenicrim.com